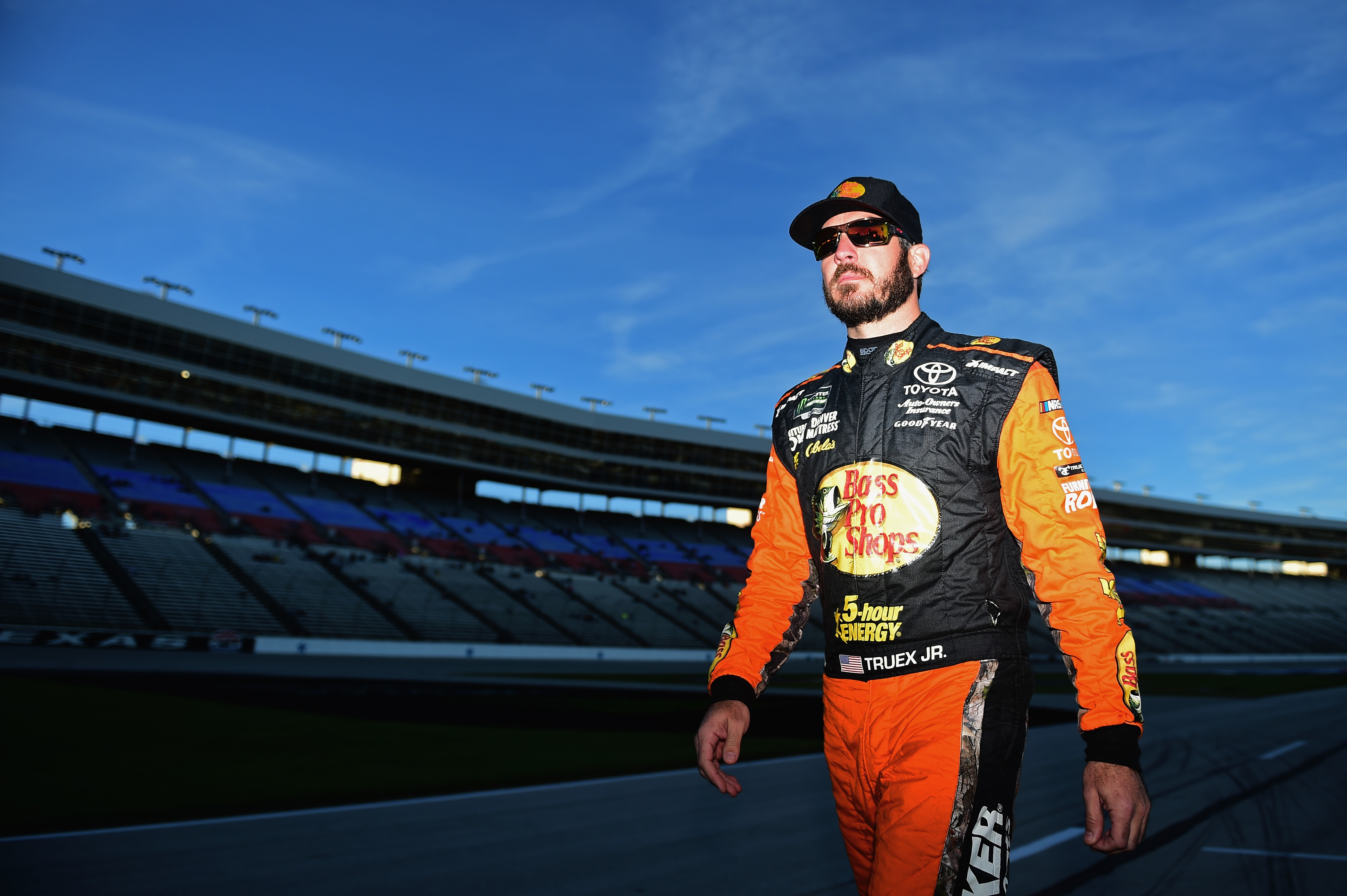 FORT WORTH, Tex. – After Sunday's AAA Texas 500 at Texas Motor Speedway, Martin Truex Jr. felt as though he had just been through a trial by fire.
"I'm telling you, God is testing us," said Truex, who had to start from the rear of the field after an engine change in his No. 78 Furniture Row Racing Toyota and later suffered both a loose wheel and a pit road penalty for driving through too many boxes.  

"Had to start at the back, got to the front, hung around there for a while and then had a loose wheel there again," Truex said. "Just a tough day. Overall, a good day. Luckily, we were able to get up front and get some stage points in the first two stages and then we had trouble, but we had it at least in time to recover."
Two laps down at one point, Truex recovered to finish ninth and takes a 25-point edge over fifth place Kurt Busch into next Sunday's Monster Energy NASCAR Cup Series Round of 8 elimination race at Phoenix, where the field will be cut to four.
Another saving grace for Truex was that Kevin Harvick won at Texas.
"Harvick or Kyle (Busch) winning is a perfect scenario—the guys that are ahead of you in points," Truex said. "That was good. I feel OK about where we are. I think we need a little more speed to run with the Fords – they're clearly really, really fast right now.

"If this was last year, they would all be complaining that we're too fast, so I don't know if I should do a (Brad) Keselowski and start whining about it or not. They're really fast, and if we're off just a little bit we can't run with them.
"We were off a little bit today. On the short run, they were really fast, but on the long run I thought we were as good as anybody, but just never got to show it. Track position was so, so hard to get."